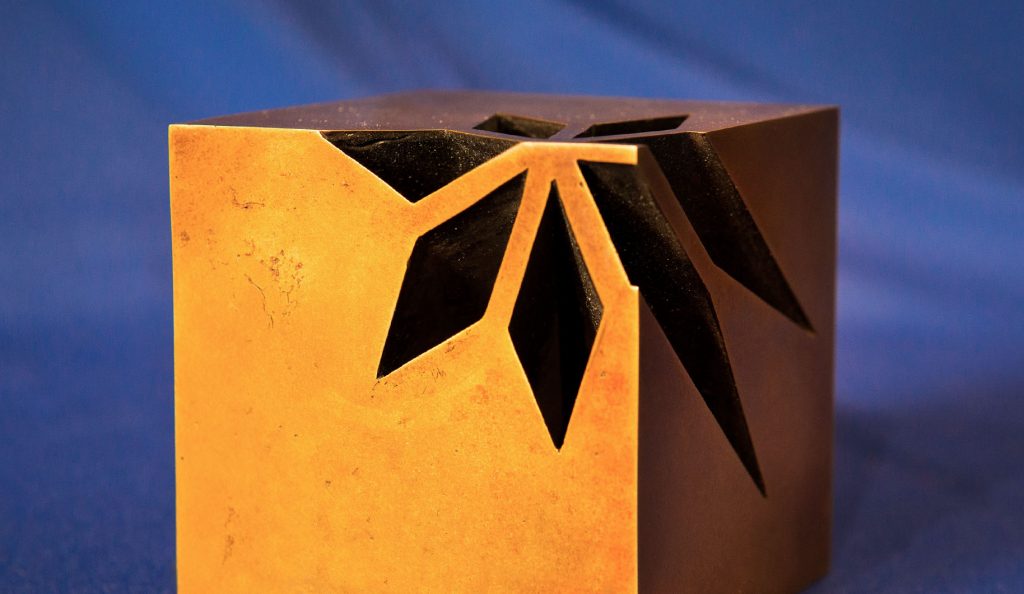 Nominations open today for the 2018 McKinnon Prize in Political Leadership, an annual national prize recognising courageous, visionary and collaborative political leadership across all tiers of Australian government.
The McKinnon Prize is a non-partisan collaboration between the Susan McKinnon Foundation and the University of Melbourne, introduced to spark a national conversation about the role of politicians and public aspirations for leadership in Australia.
The 2018 McKinnon Prize selection panel includes former Prime Ministers John Howard and Julia Gillard, who also sat on the inaugural 2017 selection panel, as well as distinguished business, social, sporting and media leaders. University of Melbourne Provost and Chair of the 2018 selection panel, Professor Mark Considine, said a national conversation about Australian leadership was vital in the current political climate.
"There is a rising level of public anxiety about politicians and political life," said Professor Considine, a public policy specialist.
"Facilitating a national conversation about the qualities Australians expect from their leaders, and celebrating politicians who exemplify those qualities, strengthens our democracy and helps promote the positive work of true political leadership."
The Prize recognises politicians who have demonstrated outstanding leadership on a significant public policy issue through courageous and collaborative action and is offered in two categories: the McKinnon Political Leader of the Year, for politicians with at least five years in office, and the McKinnon Emerging Political Leader of the Year, for those with less than five years in office.
The 2017 McKinnon Political Leader of the Year, Senator Dean Smith, said winning the Prize had given him a powerful understanding he had achieved something good.
"I believe Australians deserve strong and courageous leadership, for that reason I'm delighted that the McKinnon Prize exists and I'm greatly honoured to have been its inaugural winner," Senator Smith said, who was recognised for his bipartisan leadership on same sex marriage.
"It's very obvious to me that there's a high degree of political cynicism in Australia about the political class. The success of the marriage equality debate last year was a moment where I think that cynicism dissipated, where people felt truly proud of their parliamentary process, proud of their parliamentary representative.
"What the McKinnon Prize will allow Australians to do is to have a conversation about how better their public discourse can be. To have a discussion about what are the qualities of real political leadership," Senator Smith said.
The 2017 McKinnon Emerging Political Leader of the Year, Councillor Vonda Malone, said the award had benefitted both her and her community in the Torres Strait.
"We're a long way from Canberra, so one of our biggest challenges is getting our voices heard," said Councillor Malone, who was recognised for her outstanding collaborative and compassionate leadership as Mayor of Torres Shire Council.
"When I was told I was the winner of this prestigious prize I was overwhelmed. For a girl in the Torres Strait to be recognised nationally is incredible.
"Our community is faced with challenges around climate change, housing and health and education, so to get that attention has been incredible for the Torres Strait and for our women of the Torres Strait as well.
"Other leaders in big cities can go home and close the door and be removed from the community. Here you're surrounded … you have to work with the community and bring them with you, there's no place for divisions," Cr Malone said.
Some of the 2018 selection panel include:
Lisa Alexander, Head Coach, Australian Netball Team
Mark Considine, Provost, University of Melbourne
Julia Gillard, former Prime Minister of Australia
Mukesh Haikerwal, former Federal President, Australia Medical Association
John Howard, former Prime Minister of Australia
Chris Kenny, Columnist, The Australian
Dennis Richardson, former Secretary, Department of Defence
Grant Rule, co-founder and Director, MessageMedia and co-founder, Susan McKinnon Foundation
Helen Szoke, Chief Executive, Oxfam
Laura Tingle, Chief Political Correspondent, ABC
The winners will speak at The McKinnon Prize in Political Leadership Oration in March 2019, where they will be awarded a trophy of recognition. The 2018 McKinnon Emerging Political Leader will also receive $20,000 to be used for professional development and growth.