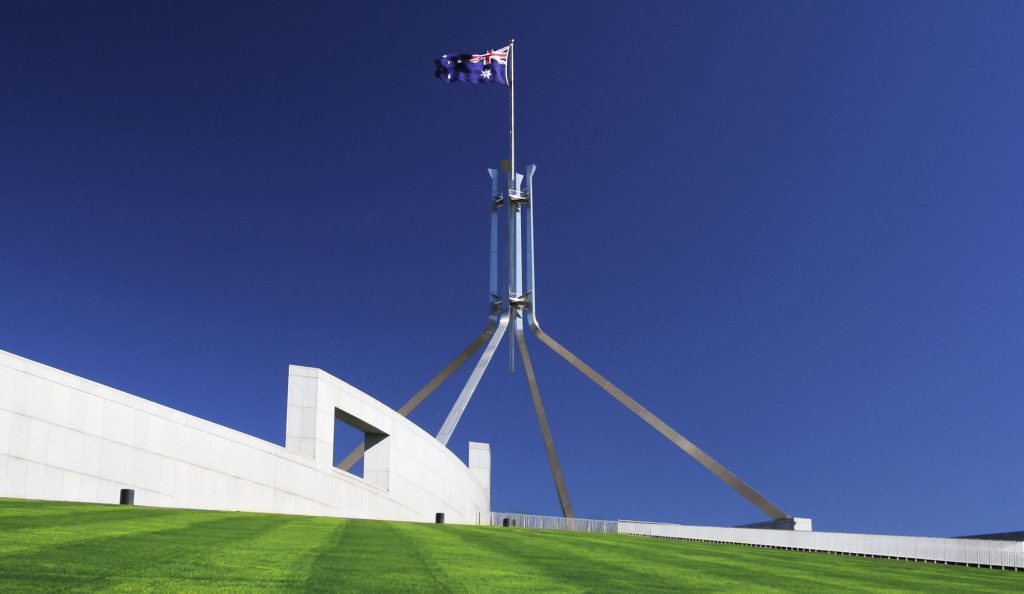 A new survey has found that despite the extreme disruptions of 2020 that have brought the consequences of our political leaders' decisions directly into the lives of every Australian, we continue to be broadly disengaged in politics as a nation.
An IPSOS poll of 1,026 Australians conducted by The McKinnon Prize found a majority of Australians are not interested in the outcomes of the political process anymore – or don't expect any outcomes.
The McKinnon Prize, an initiative of The University of Melbourne and Susan McKinnon Foundation, recognises political leaders at all levels of government and strives to highlight the importance of political leadership to the lives of Australians and generate discussion on expectations on political leadership in Australia.
The new poll found that while there has been a distinct increase in engagement with politics this year, more than half of Australians surveyed (51 per cent) couldn't name a political achievement or a politician who had a positive impact in 2020. This result was even higher with young Australians aged 18-29.
2020 McKinnon Prize Ambassador Amanda Vanstone said while Australians are more interested in politics this year, the result is still discouragingly low.
"Given the COVID-19 pandemic, it's not surprising that Australians are somewhat more engaged in politics this year. What is concerning is how low the number still is, considering the impact political decisions have had on all of us this year," Ms Vanstone said.
"Only three per cent of Australians believed "making an impact" is the most important quality in a political leader and fewer than three per cent deemed collaboration as the most important quality in a political leader. It appears we are not connecting politics with positive change, nor acknowledging the way collaboration between political leaders can create real benefits in our own lives.
"On the upside, the single most important quality we look for in a political leader is ethical behaviour. If our political leaders can demonstrate ethical behaviour, Australians may be able to regain their confidence in the political process and switch back on," Ms Vanstone said.
2020 McKinnon Prize Ambassador Simon Crean said the underlying indicators that influence Australia's low engagement with politics were also alarming.
"If Australians are going to be able to engage with the political process, they must have access to high-quality and credible information. Right now, our poll is showing that approximately one-third of all Australians don't consume news directly from credible news sources, which presents an enormous issue for democracy. This is even more prevalent in young people, as more than half of young Australians are either consuming no news or relying on curated feeds from social media platforms," Mr Crean said.
"This lack of interest in news may also contribute to less interest in our democratic process. It is concerning that 67 per cent of young people could not name a politician who had a positive impact in 2020.
"While young people are engaged in important issues like climate change and refugee issues, it seems this interest isn't translating into enthusiasm for our political process. It's vital we seek to involve young Australians in the political process and demonstrate its importance to our everyday lives. Good leadership is critical to the success of this process," Mr Crean said.
With Australia facing immense challenges at home, in our region and the wider world, it's more important than ever that we have courageous and visionary leaders, who are able to bring people together to drive positive reform, and who can communicate clear policy direction.
About the McKinnon Prize
The McKinnon Prize in Political Leadership is a non-partisan and independent award that recognises two outstanding Australian political leaders each year. It is a collaboration between the Susan McKinnon Foundation and the University of Melbourne through the Melbourne School of Government.
About Amanda Vanstone
Amanda Vanstone entered the Australian Parliament in 1984 and was a Liberal senator for South Australia from 1984 to 2007. After her resignation from the Senate in 2007, Amanda served as the Australian ambassador to Italy until July 2010. Amanda is an ambassador for The McKinnon Prize for 2020.
About Simon Crean
Simon Crean served as a member of the Labor Party in the House of Representatives from 1990 until 2013. During his time in parliament, he served as Leader of the Australian Labor Party, Leader of the Opposition and managed a range of portfolios. Mr Crean was also President of the Australian Council of Trades Union (ACTU) from 1985 to 1990. Simon is an ambassador for The McKinnon Prize for 2020.