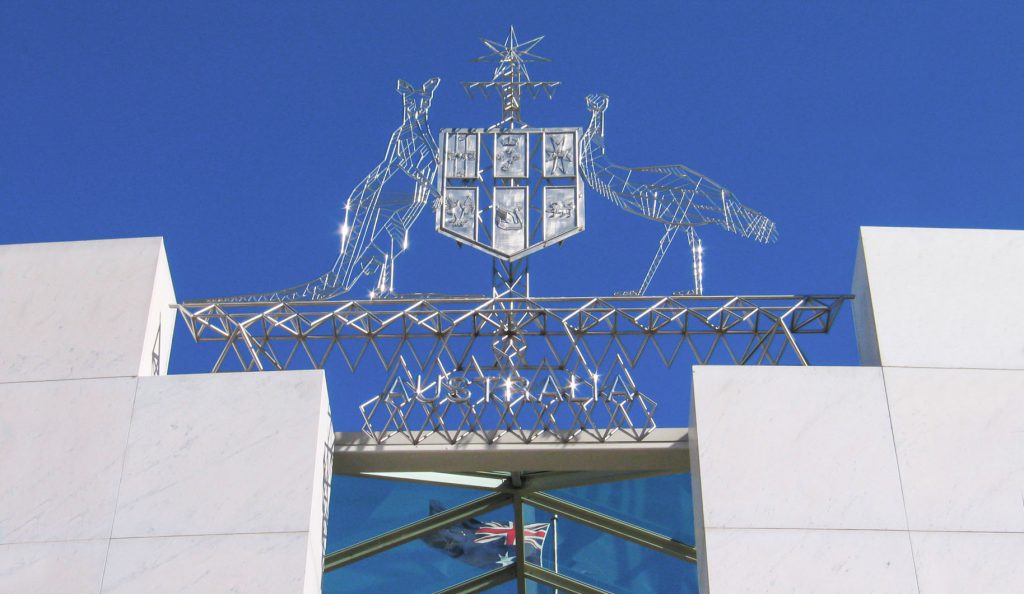 Australians value politicians who make a real impact on their everyday lives, their communities and economies at a local level. The old axiom that "all politics is local" holds true on Australia, which is why the McKinnon Prize shines a light on emerging leaders.
At a time of multiple and over-lapping crises, Australia's best emerging leaders continued to focus on the issues that affect their constituents. Beyond the pandemic, these leaders worked to help reduce family violence, unite communities against extremism, reach across the aisle to drive local action on climate change, and help local businesses recover from catastrophic bushfires.
The McKinnon Prize in Political Leadership is an award that recognises two outstanding Australian political leaders each year. The McKinnon Prize in Emerging Political Leadership recognises one outstanding Australian politician with fewer than five years in office.
The Prize received hundreds of nominations in 2020, from which the following shortlisted nominees were selected for consideration for the 2020 McKinnon Emerging Leader of the Year:
Dr Anne Aly MP, Member for Cowan (WA)
Cr Fiona Cunningham, Councillor, Coorparoo Ward (Brisbane City Council) (QLD)
Dr Helen Haines MP, Member for Indi (VIC)
Ms Elizabeth Lee MLA, Leader of the Opposition, Shadow Attorney-General, Member for Kurrajong (ACT)
Cr Carol Sparks, Mayor of Glen Innes Severn Council (NSW)
Ms Zali Steggall OAM MP, Member for Warringah (NSW)
Coming from all walks of life, these leaders have been recognised and selected for their impressive accomplishments and contributions to society. Each have led with conviction and drive that has positively impacted the lives of their constituents, their communities and broader society.
McKinnon Prize Ambassador Simon Crean believes good political leadership reflects the criteria that the McKinnon Prize considers in choosing its shortlist: positive change through vision, courage, collaboration and decisiveness, at all levels of government.
"It's important we celebrate these emerging leaders at a grassroots level. Not only are they our next generation of political leaders at a state and Federal level, but I also believe we must highlight to all Australians that significant positive change can be achieved at a local level that can have broad impacts on the Australian community," Mr Crean said.
"All the most important progress that has been made in politics in Australia, from our suffragettes to marriage equality and many more examples besides, began at the grassroots. We must continue to encourage people to get involved."
Winners of the McKinnon Prize in Emerging Political Leadership will be decided by a selection panel formed from a diverse group of distinguished Australians including The Hon Julia Gillard AC, The Hon Mike Baird AO, Catherine Livingstone AO, Nick Farr-Jones AM, Chris Kenny Leigh Clifford, Sabra Lane, Professor Megan Davis, Lisa Paul AO, Peter McNamara and Yasmin Poole.
McKinnon Prize Ambassador Amanda Vanstone said this recognition makes it easier for young people and aspiring leaders to see themselves as future leaders, by showing them the path forward for politicians who lead in a way that is authentic to their values.
"By celebrating emerging leaders, we are prompting discussions about what good quality leadership can look like at all levels of government and inspiring the next generation to get involved,"
Ms Vanstone said.
"On behalf of the McKinnon Prize, we extend our congratulations to all the nominees for their selection and wish them luck," Ms Vanstone concluded.
The winners of the McKinnon Prize in Political Leadership and McKinnon Prize Emerging Leader will be announced in March.
For more information about the Prize and to see the selection panel details please visit The McKinnon Prize website.
About the McKinnon Prize
The McKinnon Prize in Political Leadership is a new, non-partisan and independent award that recognises two outstanding Australian political leaders each year. It is a collaboration between the Susan McKinnon Foundation and the University of Melbourne through the Melbourne School of Government.
Full nominees list:
McKinnon Prize in Political Leadership
The Hon. Daniel Andrews MP, Premier of Victoria (VIC)
The Hon. Josh Frydenberg MP, Treasurer and Deputy Leader of the Liberal Party (VIC)
The Hon. Greg Hunt MP, Minister for Health and Aged Care (VIC)
The Hon. Matt Kean MP, Minister for Energy and Environment (NSW)
The Hon. Scott Morrison MP, Prime Minister of Australia (NSW)
The Hon. Ken Wyatt AM, MP, Minister for Indigenous Australians (WA)
The McKinnon Prize in Emerging Political Leadership
Dr Anne Aly MP, Member for Cowan (WA)
Cr Fiona Cunningham, Councillor, Coorparoo Ward (Brisbane City Council) (QLD)
Dr Helen Haines MP, Member for Indi (VIC)
Ms Elizabeth Lee MLA, Leader of the Opposition, Shadow Attorney-General, Member for Kurrajong (ACT)
Cr Carol Sparks, Mayor of Glen Innes Severn Council (NSW)
Ms Zali Steggall OAM MP, Member for Warringah (NSW)