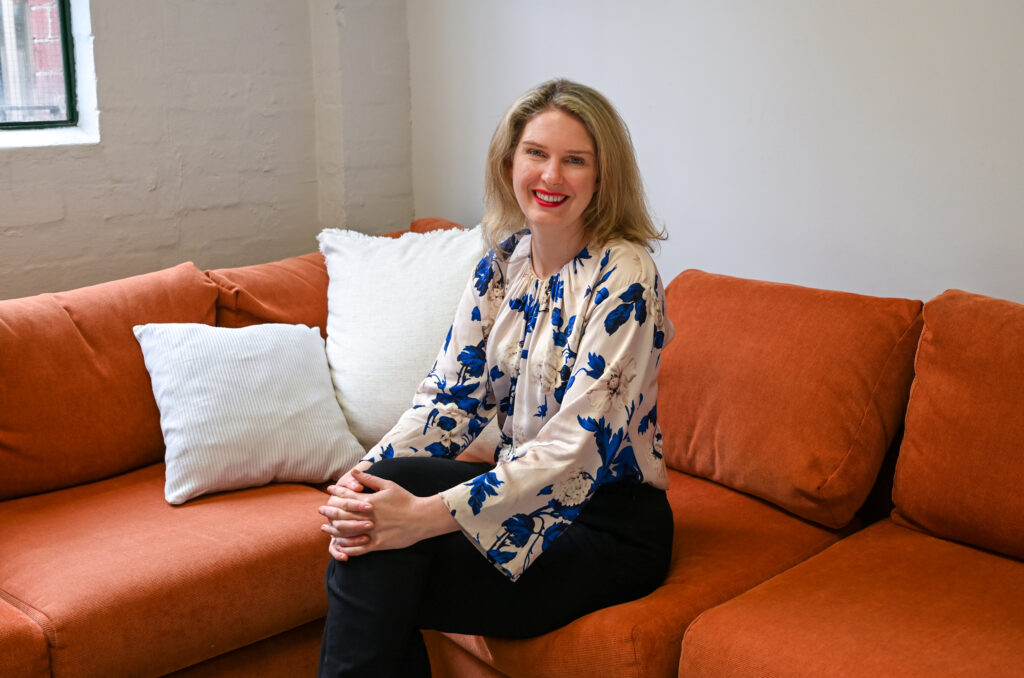 Everyone loves a prize. In Australia, we award prizes to recognise exceptional achievement in fields from science, to writing, to football. So how about political leadership?
It's easy to be sceptical. Criticising politicians is something of a national sport. And some of the brickbats are undoubtedly justified. But it is also true that many politicians are doing great things in our federal, state/territory, and local governments.
Good political leadership is critical if we are going to meet the daunting policy challenges confronting Australia. So, we should celebrate great leadership where we see it. That's why I was delighted to chair the selection committee for the 2022 McKinnon Prize in Political Leadership.
The prize, now in its sixth year, recognises exceptional leadership from across the political spectrum and levels of government. The shortlisting committee whittled down an impressive longlist of nominations from the public, business, and community groups to just six for the Political Leader of the Year award and five for the Emerging Political Leader of the Year prize.
You are unlikely to agree with the policies or politics of everyone on the shortlist. But I hope you will agree they have shown integrity, vision, capacity to collaborate, and above all changed the country for the better within their sphere.
The list also says something about politics in 2022.
The biggest political event of the year was the change in federal government, only the 8th change since World War II. Change the government, change the county so the saying goes, and the new government quickly set about pursuing its priorities.
As a new Prime Minister, Anthony Albanese makes the shortlist for his success in at least somewhat changing the tone of politics (many Question Time watchers would consider we still have a way to go) as well as achieving important legislative wins on climate targets and a federal integrity commission – both policies where previous governments of both stripes struggled to make enduring headway.
Joining him on the shortlist are two of his frontbenchers who have taken up the mantle in key areas. Foreign Minister Penny Wong has led an energetic and carefully pitched rebuilding of relationships with Australia's neighbours. And Indigenous Affairs Minister Linda Burney has elevated the Voice referendum to one of the government's policy priorities for 2023, and has built up a huge amount of respect and goodwill in Indigenous communities.
From across the aisle, federal Liberal backbencher Bridget Archer has been short-listed for her courage, sometimes at substantial personal cost, in standing up on issues of integrity and social inclusion. She has worked collaboratively and constructively across the parliament, including with the cross-benchers, but has resisted calls to join their ranks. As a strong believer in liberal values, she seeks to make an impact from within the Liberal party.
Rounding out the shortlist are two NSW parliamentarians. Treasurer Matt Kean is shortlisted for his leadership on climate, women's workforce participation, and dipping his toe into difficult state tax reform.
Independent MP Alex Greenwich is recognised for his role in spearheading NSW's voluntary assisted dying laws. He was widely praised for his leadership in navigating the passage of the bill, which passed without the support of the Premier or the Opposition leader. Former Victorian minor-party MP Fiona Patten, who was similarly effective at working across the Victorian parliament to deliver key social reforms, received an honourable mention.
The shortlist for Emerging Political Leader – those with less than five years in office – reflects another big shift in politics in 2022. The march of voters away from the major parties reached a new peak at the 2022 federal election, when almost 32 per cent of voters gave their primary vote to someone other than Labor or the Coalition. Our shortlisted emerging leaders represent this trend.
The so-called Teals are collectively shortlisted, recognising the significant shift in our parliament and our democracy brought about by the community independents movement. All professional women, they have brought a different tone to federal politics, and they effectively built momentum in important policy areas such as climate, government integrity, and outcomes for women.
Helen Haines, one of the original community independents, is shortlisted for her detailed policy work and collaborative efforts in delivering a strong federal integrity commission. David Pocock, the first independent Senator to represent the ACT, is recognised for the integrity and substance he has brought to wielding his considerable power in the Senate.
Flying the flag for local government leadership, Cr Anthony Tran, the independent Mayor of Maribyrnong City in Melbourne, is recognised for his skilled advocacy for his region after Victoria's 2022 floods and his focus on building mental health supports in Melbourne's growing west.
Rounding out the shortlist are Geraldine Atkinson and Marcus Stewart, co-chairs of Victoria's First National Assembly. Geraldine and Marcus are helping lead Victoria through the historic process of reconciliation and treaty making. Their role in building and leading the first Australian voice to parliament, serves as an important example as the nation debates a national voice.
It's a broad and exciting list and one that I think speaks very much to contemporary leadership in Australia. Our shortlisted candidates come from different age groups, ethnic backgrounds, geographies, and political parties. But what they have in common is a vision for how to use their power to make Australia a better place.
The final selection committee has a tough task ahead and I look forward to seeing who they choose as the shining example of Australia's political leadership in 2022. Because marshalling time, skills, and talents to change the country for the better is surely something that is worth celebrating.
Danielle Wood is CEO of Grattan Institute and was Chair of the 2022 McKinnon Prize in Political Leadership shortlisting committee.