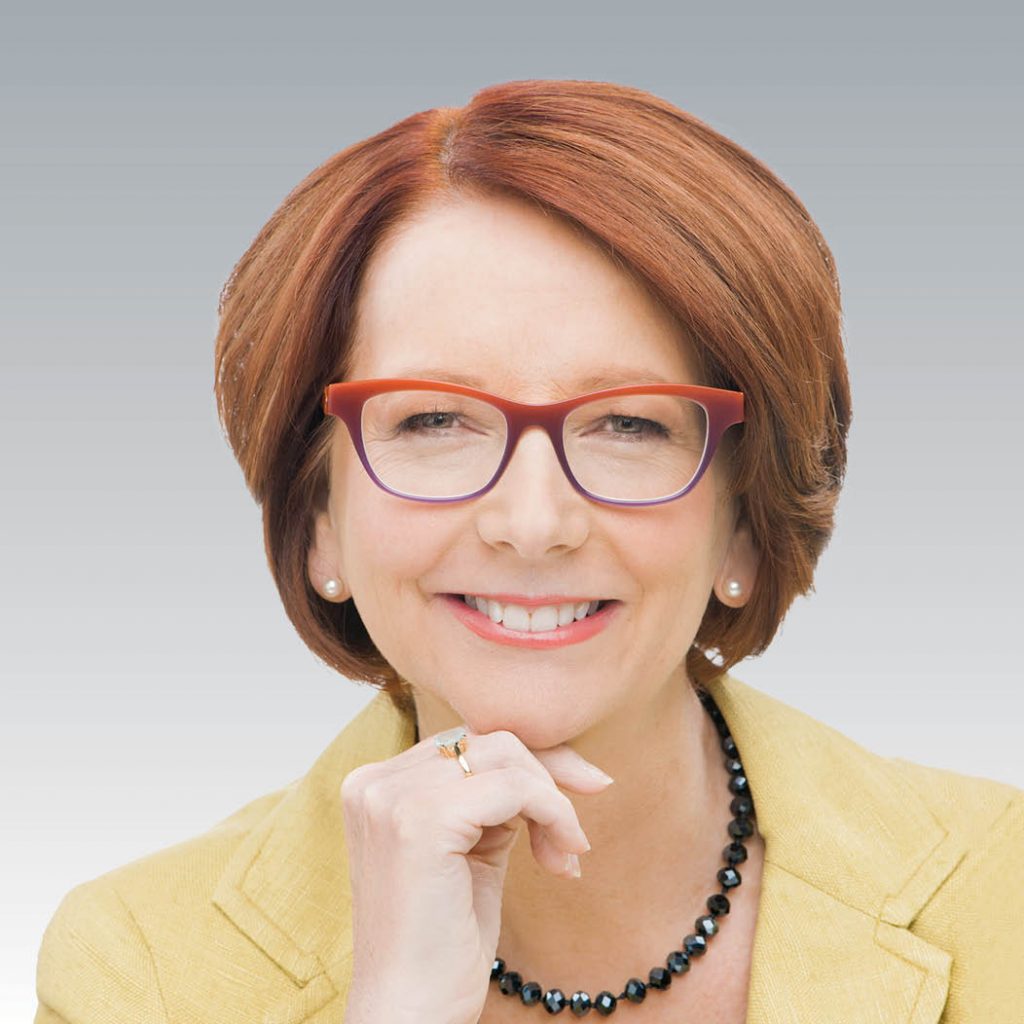 The Hon Julia Gillard AC was sworn in as the 27th Prime Minister of Australia on 24 June 2010 and served in that office until June 2013. Ms Gillard is the first woman to ever serve as Australia's Prime Minister or Deputy Prime Minister.
As Prime Minister and in her previous role as Deputy Prime Minister, Ms Gillard was central to the successful management of Australia's economy, the 12th biggest economy in the world, during the Global Financial Crisis and as Australia positioned to seize the benefits of Asia's rise.
She currently serves as the Chair of Beyond Blue, one of Australia's leading mental health awareness bodies; is Chair of global funding body for education in developing countries, the Global Partnership for Education; and is the inaugural Chair of the Global Institute for Women's Leadership at Kings College in London, which through research, practice and advocacy, is addressing women's under-representation in leadership.