As Australians, we tend to be good at pointing to what we don't like about our political leaders, but if we want to be constructive we also need to identify, recognise, and discuss the qualities we admire. That's what the McKinnon Prize seeks to do.
Skepticism can be healthy, but Australians' trust in their political leaders has been falling. Without this trust, belief in our system of government can erode and necessary reforms become impossible to achieve. The McKinnon Prize therefore seeks to highlight genuine examples of leadership excellence to counterbalance the prevailing pessimism.
The McKinnon Prize is an unapologetically positive initiative that we hope encourages national discussion about our expectations of political leadership.
The McKinnon Prize is Australia's independent, non-partisan award for outstanding political leadership. It is a rare opportunity to recognise outstanding Australian political leadership, providing a crucial counterbalance to widespread mistrust and cynicism.
The McKinnon Prize seeks to recognise and honour outstanding political leadership so that it can serve as an inspiration to others, especially the next of generation political leaders. We believe the recognition of outstanding leadership makes it easier for young people and aspiring leaders to see themselves as future leaders.
The Prize is the first of its kind in Australia and seeks to:
Recognise
Recognise leaders, at all levels of government, who have successfully tackled vital issues of public policy, overcome adversity, and achieved real change for the public good.
Encourage
Encourage national discussion about our expectations of political leadership in this country.
Inspire
Inspire others to pursue courageous and visionary political leadership despite the challenges they may face.
The McKinnon Prize is represented by the Acrux, the brightest star in the Southern Cross constellation. The Acrux has been used as a reference point in navigation for centuries. It is a symbol of stability, leadership and guardianship.
The McKinnon Prize in Political Leadership is a collaboration between the Susan McKinnon Foundation and the University of Melbourne.
The Susan McKinnon Foundation was established in 2015 by Sophie Oh and Grant Rule to make a positive and enduring contribution to the Australian community. The Foundation is named after Grant's mother, who instils the values of service and positive contribution in those around her.
Starting from nothing, Grant built Australia's largest SMS technology business. Following the billion-dollar sale of that business in 2021, Sophie and Grant committed the majority of their wealth to philanthropy and expanded the Foundation.
Drawing upon their own experiences working in the public and private sectors, Sophie and Grant decided the best way to make a lasting difference to Australia was to help to enhance the capability and effectiveness of our democratic institutions and government.
Sophie and Grant believe that through smarter decision making, improved policy development and better service delivery, governments at all levels in Australia can create a society that is fairer, more prosperous, and has greater opportunity for all.
Through the Foundation we incubate, deliver and support practical improvements to help Australia achieve a more fit-for-purpose political, policy and service delivery system. We work with Australians from each part of the political spectrum – parliamentarians, public service leaders, policy influencers and everyday citizens.
At present the Foundation's major funding and partnering initiatives include The McKinnon Institute for Political Leadership, the McKinnon Prize in Political Leadership, and the e61 Institute amongst others.
The University of Melbourne is a global leader in higher education where brilliant minds come together to address important questions and tackle grand challenges. We equip our students with a future-facing education personalised around their ambitions, enriched by global perspectives and embedded in a collaborative research culture.
As active citizens and future leaders, they represent our greatest contribution to the world. We engage our communities to ensure that education and research is inspired by need and for the benefit of society. In this, we remain true to our purpose and will fulfil our mission as a public-spirited institution dedicated to the principles of fairness, equality and excellence in everything we do.
The McKinnon Prize recognises political leaders from all levels of government who have driven positive impact through their vision, collaboration, courage and ethical behaviour.
The McKinnon Prize now recognises outstanding Australian political leaders in three categories:
McKinnon Political Leader of the Year - Federal
Recognises the leadership of long-serving federal elected representatives with over five years in elected office.
McKinnon Political Leader of the Year - State/Territory
Recognises the leadership of long-serving State or Territory elected representatives with over five years in elected office.
McKinnon Emerging Political Leader of the Year
Recognises the leadership of recently elected representatives, with less than five years in federal, state/territory or local office.
The McKinnon Prize is awarded each year from a pool of nominations through a rigorous and transparent selection process. The McKinnon Prize is judged by a unique panel of prominent and accomplished Australians representing the breadth of the political spectrum.
Nomination

OCTOBER/ NOVEMBER
Nominations are received in three prize categories from October. These nominations span federal, state, territory and local government and reflect major parties, minor parties and independents.
Read more about how you can nominate.
Shortlisting

JANUARY/ FEBRUARY
Eligible nominations are then evaluated by a diverse Shortlisting Committee that determines a shortlist for each Prize category. Shortlisting occurs in late January / early February the following year.
Selection

FEBRUARY/ MARCH
An expert Selection Panel later convenes to determine the recipients for each Prize category.
Read more about the Selection Panel.
Recipients Announced

MARCH
Recipients are announced shortly after selection and are recognised at an annual event celebrating their leadership and contribution to Australia.
The leader recognised as the McKinnon Emerging Political Leader of the Year is also eligible for a $20,000 scholarship to further their education and professional development in public service.
Read more about past recipients.
In each prize category, nominations are evaluated by the Shortlisting Committee and then the Selection Panel, against the same criteria.
The criteria ensure leaders are recognised for the right reasons.
The criteria reflect a leader's ability to put their country's needs first, their vision, and their capacity to collaborate and embrace non-partisanship to deliver positive outcomes.
The McKinnon Prize criteria are:
The nominee has demonstrated innovative, farsighted, and practical thinking to identify and resolve important public policy problems.
Leaders work collaboratively to pursue their vision for Australia; leaders build trust; leaders inspire others; leaders contribute to quality policy and quality governance.
The McKinnon Prize was first awarded in 2017, and until 2022 was awarded in two categories. In 2023, for the first time, three Prize categories will be awarded: McKinnon Political Leader of the Year- Federal, McKinnon Political Leader of the Year- State/Territory, and McKinnon Emerging Political Leader of the Year.
McKinnon Political Leader of the Year
Senator the Hon Penny Wong has been named the 2022 McKinnon Political Leader of the Year for her swift progress in re-setting Australia's foreign policy agenda and restoring important bilateral relationships in a challenging geopolitical environment. Senator Wong is the only recipient to have been recognised twice, having been named the 2018 McKinnon Political Leader of the Year.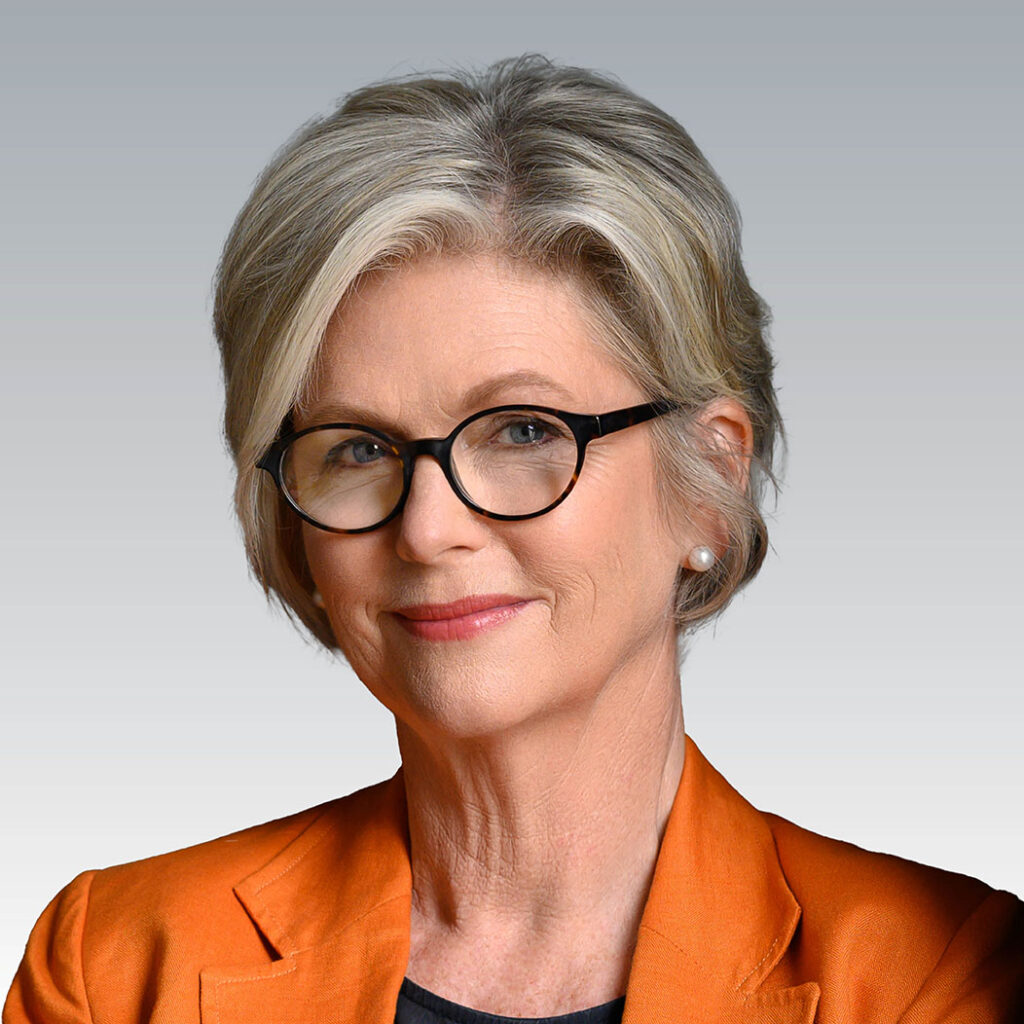 McKinnon Emerging Political Leader of the Year
Dr Helen Haines MP has been named the 2022 McKinnon Emerging Leader of the Year for her commitment to integrity in politics, her dedication to serving her electorate and her considerable impact as a "community-driven" leader on the national stage.
The integrity and credibility of the McKinnon Prize is predicated on the expertise, diligence, and guidance of a diverse collective of esteemed Australians, each who champion the value and values of good political leadership.
We would like to thank the 27th Prime Minister of Australia, the Hon Julia Gillard AC, and the 44th Premier of New South Wales, Hon Mike Baird AO, as Patrons of the McKinnon Prize.
Both Julia and Mike have been long-time supporters of the McKinnon Prize program and their leadership, advice, and insightful participation in the Selection Panel over the years has been invaluable.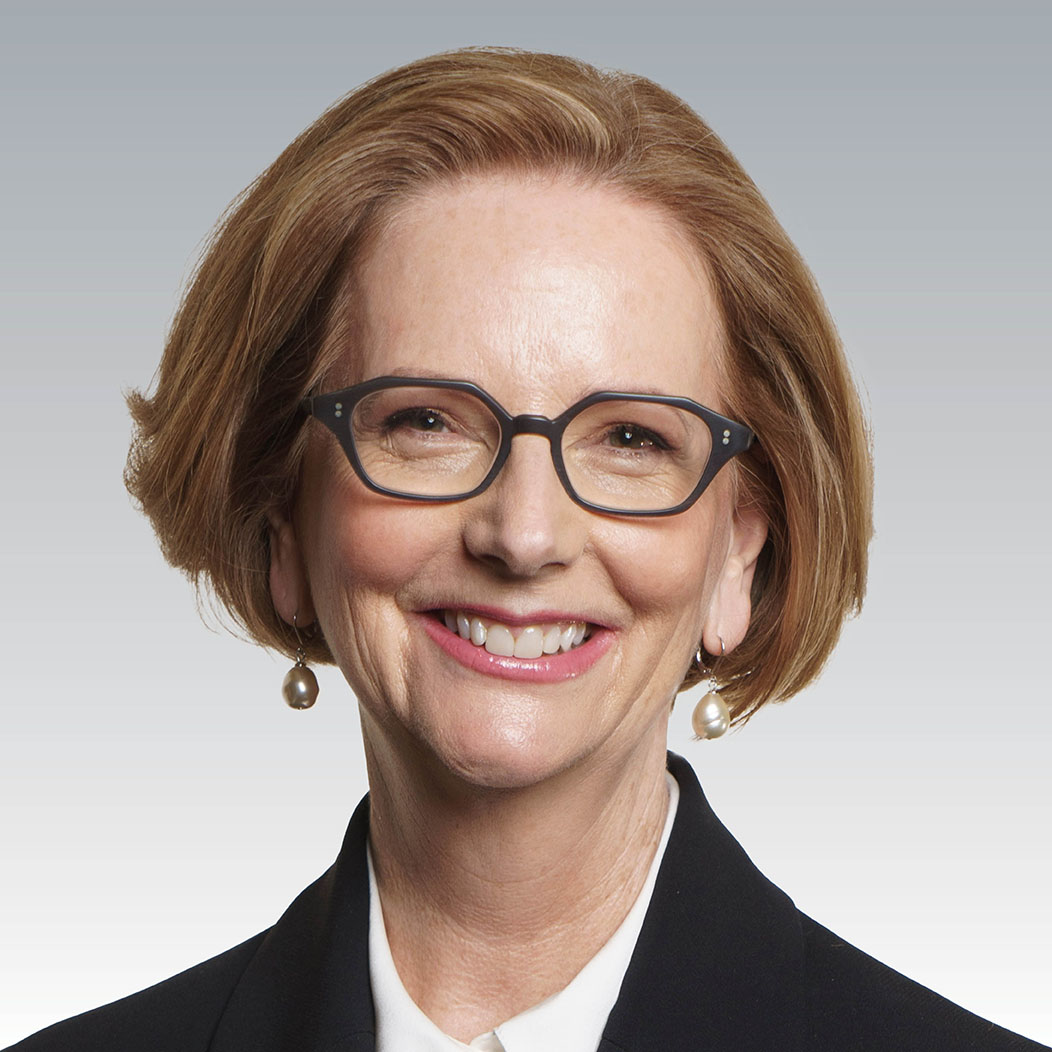 Hon Julia Gillard AC
27th Prime Minister of Australia
Julia Gillard was the 27th Prime Minister of Australia and the first, and only, woman to serve in that role. Since leaving office, she has dedicated her time to advocacy, governance roles, and writing. In 2021, Julia was appointed Chair of Wellcome, a global charitable foundation based in the UK, which supports science to solve urgent worldwide health challenges. Julia is also the founder and inaugural Chair of the Global Institute for Women's Leadership at Kings College London and Chair of its sister Institute at the Australian National University. GIWL strives for a world where being a woman is neither a barrier to becoming a leader in any field, nor a contributor to negative perceptions of an individual's leadership.
In 2014, Julia joined the Board of Beyond Blue, one of Australia's foremost mental health awareness bodies, and has served as Chair since 2017. As a life-long advocate for increasing access to education, especially in developing nations, Julia was Chair of the Global Partnership of Education from 2014 to 2021. She now leads the Royal Commission into Early Childhood Education and Care in South Australia.  Julia wrote 'My Story', a  memoir based on her experience as Prime Minister.  Her second book, 'Women and Leadership: Real Lives, Real Lessons', co‑authored by Dr Ngozi Okonjo-Iweala, explores the challenges women face in leadership. Her third book, Not Now, Not Ever – 10 years on from the misogyny speech, was released on in October 2022.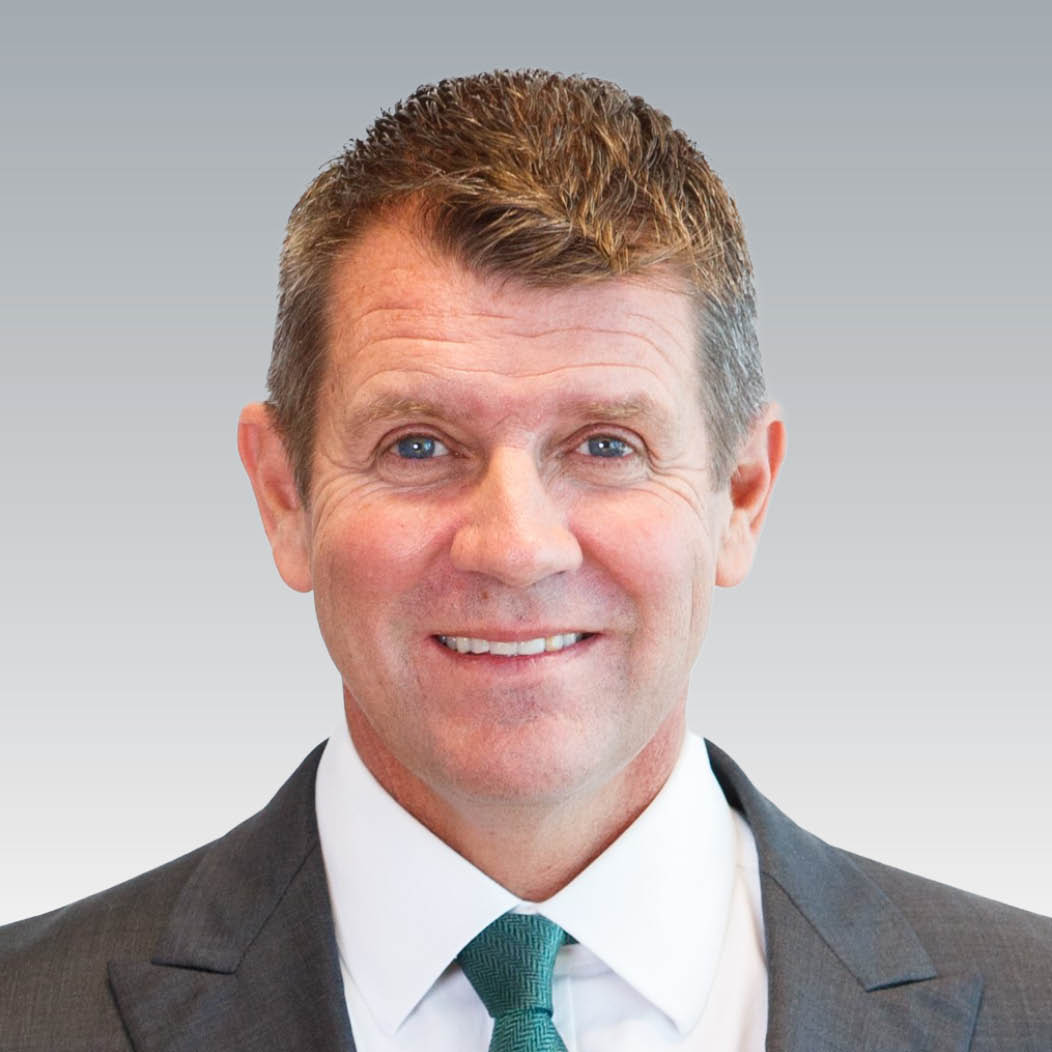 Hon Mike Baird AO
44th Premier of New South Wales
Mike Baird was the 44th Premier of New South Wales from 2014 to 2017, representing the electoral district of Manly in the NSW Legislative Assembly.
Mike is the CEO of HammondCare, an independent Christian charity providing health, palliative care, dementia and aged care services. Prior to commencing at HammondCare, Mike was a member of the National Australia Bank executive leadership team from 2017 to 2020. He is Chairman of the Australian Business Growth Fund and sits on the Boards of Surfing NSW and Cricket Australia.
Mike entered NSW state politics in 2007. He held a number of shadow ministries before serving as Treasurer from 2011 to 2014, and then as Premier from 2014 to January 2017, when he retired from politics.