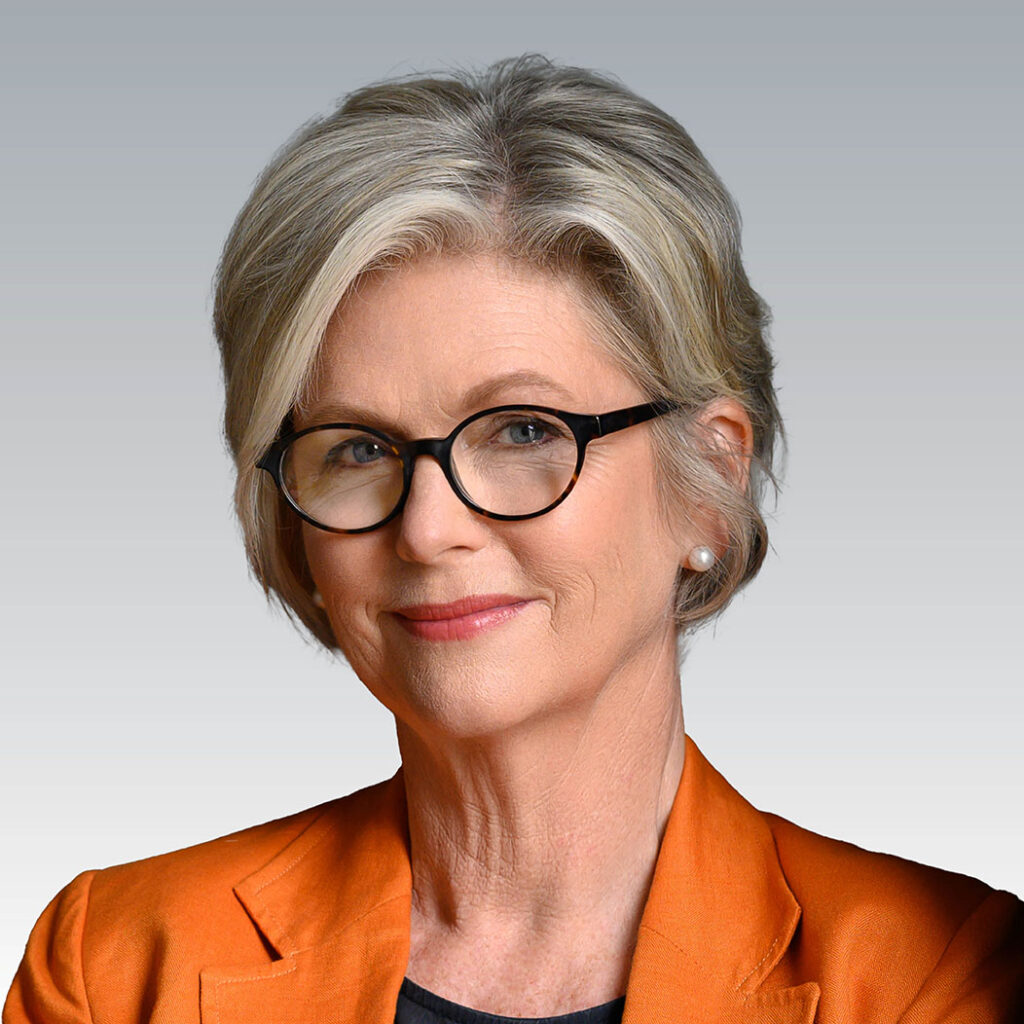 Dr Helen Haines MP has been named the 2022 McKinnon Emerging Leader of the Year for her commitment to integrity in politics, her dedication to serving her electorate and her considerable impact as a "community-driven" leader on the national stage.
In her two terms in the House of Representatives as the Member for Indi, Dr Haines has earned a reputation for having strong values, a tireless work ethic and a firm commitment to relentlessly advancing public policy reforms, including the introduction of a national anti-corruption or integrity commission. She has consistently advocated for improved services and increased government funding for issues that are important to her and her Indi electorate, particularly in mental health.
The Beechworth Principles, the Selection Panel noted – a guide developed with her constituents to help design a robust federal integrity commission – was an incredible example of grassroots politics, a consensus building tool that directly connected her local electorate to her national policy work.
The Selection Panel also noted Dr Haines' respectful approach to achieving outcomes, her gracious manner and her capacity to build consensus across both her community and the Parliament.
Dr Haines has been a long-time supporter of establishing a national anti-corruption commission, and even introduced her own Bill to that end during the previous government, although it was defeated. Her commitment to government integrity issues was recognised by her appointment as Deputy Chair of the Joint Select Committee on National Anti-Corruption Commission Legislation between April and October 2022. Dr Haines played a significant role in helping to formulate, champion and ultimately achieve the successful legislation to establish a national anti-corruption commission. The Selection Panel acknowledged Dr Haines's spearheading role and collaborative style across political divides culminating in the Parliament legislating the commission in late 2022. The Panel identified Dr Haines' contribution as courageous, time-intensive and focused.
Dr Haines was elected to Federal Parliament as the Independent Member for Indi in 2019 – succeeding a previous independent, Cathy McGowan, and creating political history for back-to-back elections of independents in the same seat. While Dr Haines won her first election with a reduced margin compared to her predecessor, she was re-elected in 2022 with 40 per cent of the primary vote and a 7.67 per cent swing. She is widely viewed as an effective local member, assisting her constituents in bushfire recovery, small business growth, renewables investment and ensuring towns affected by the national inland rail project achieved their desired design outcomes. During flooding in Victoria, when her property was separated from public roads by floodwaters, she kept her diary of local engagements by paddling a kayak several hundred metres daily.
In Parliament she has served on several committees, including the House of Representatives Select Committee on Regional Australia (2019-2022); Standing Committee on Environment and Energy (2021-2022); Standing Committee on Regional Development, Infrastructure and Transport (2022-present); and the Joint Standing Committee on the National Broadband Network (2019-2022). Aside from her focus on integrity in politics, Dr Haines has pushed for stronger laws against sexual harassment in Parliament and a more rigorously enforced code of conduct for parliamentarians, following a series of public revelations in 2021 and 2022 about sexual assault and bullying in parliament. Her ability to collaborate across party lines was recognised when the Federal Government invited her to join a parliamentary delegation to Fiji, in December 2022, to discuss the Pacific Australia Labour Mobility Scheme with leaders of Pacific states.
Before entering Parliament, Haines worked as a midwife in regional Victoria, and went on to study postgraduate research degrees in epidemiology and public health at the University of New South Wales and Uppsala University, completing a post-doctoral fellowship at the latter. She has also held several academic and industry leadership roles, including chairperson of the Ovens and King Community Health Board (2000-2010); director of the Rural Academic Health Network (2007-2019); company director at Hume Medicare Local (2012-2015); board member at St Catherine's, Wangaratta (2016-2019); company director at Indigo Power (2018-2019); and executive director for Education and Research at Northeast Health, Wangaratta (2018-2019).
Dr Haines is recognised by the Selection Panel for redefining leadership in the Australian Parliament, the vanguard of a grassroots movement she has paved the way for a new approach to doing politics in Canberra and a new, more representative group of national leaders.
Dr Haines was shortlisted for the McKinnon Emerging Leader of the Year in 2020 and 2021.