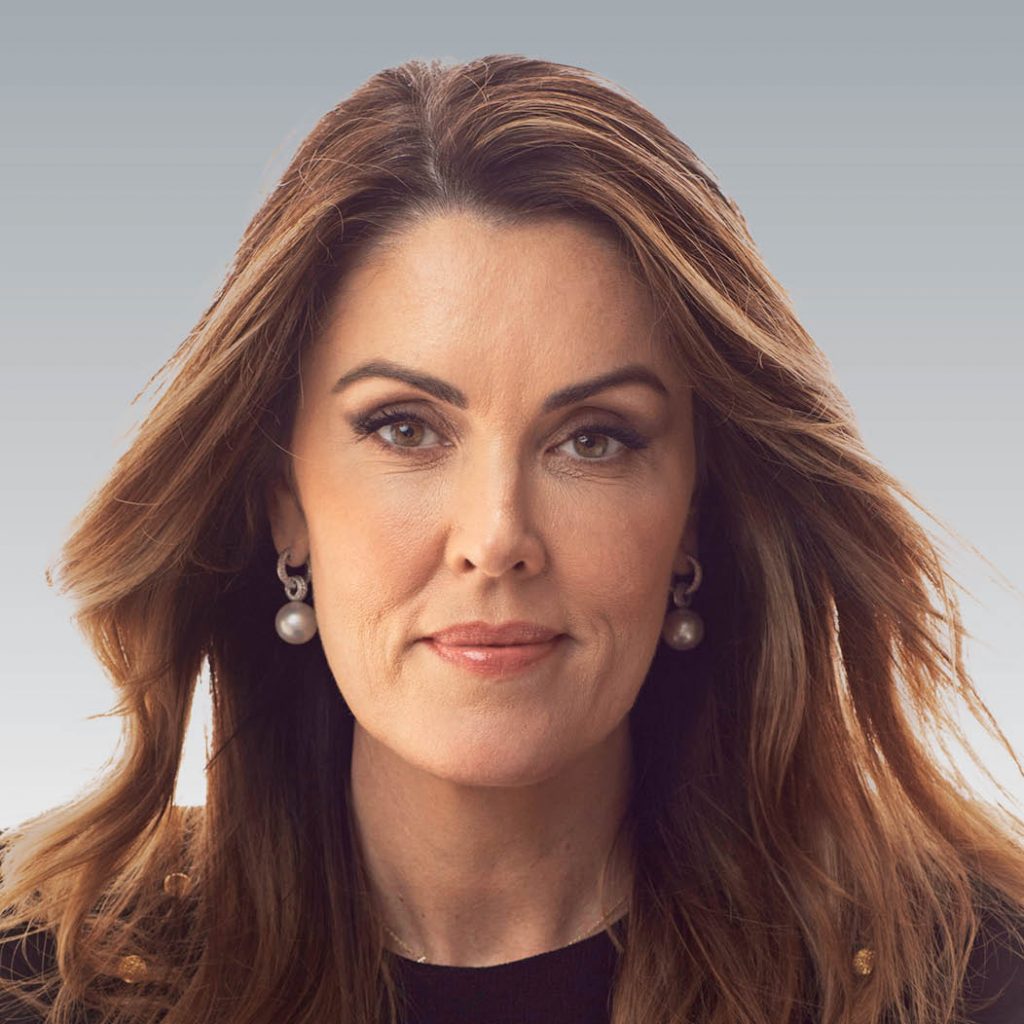 Peta Credlin AO is a political analyst who hosts her top-rating prime time programme CREDLIN on Sky News each weeknight, a national columnist with both News Corp Sunday newspapers and The Australian, and a political contributor on the Nine radio network across 2GB, 3AW, 4BC and 6PR each week. A trained lawyer, Peta has been involved with the University of Melbourne's School of Government, is a long-standing supporter of the "Pathways to Politics" programme which aims to support women to run for parliament and was recently appointed to the inaugural board of the Robert Menzies Institute, at the University of Melbourne.
For 16 years, Peta was a senior adviser to a number of Howard Government ministers across a range of portfolios including defence, communications and the arts, immigration and foreign
affairs. Between 2009 and 2015, she was Chief of Staff to the Hon Tony Abbott AC during his time as Leader of the Opposition and later as Prime Minister of Australia. She is one of the longest serving chiefs of staff to a political leader.
Peta Credlin was born and raised in small town of Wycheproof, in the Victorian Mallee. She completed her secondary education at Sacred Heart College in Geelong before studying law at the University of Melbourne with a concentration in constitutional law, politics and history. She was a resident of Newman College for three years and university level rower.
Peta is admitted as a Barrister and Solicitor in Victoria and has a further post-graduate qualification in law from the Australian National University. In 2015, she received the Australian Women's Leadership Award for the ACT and in December 2016, was named a joint winner of Harper's Bazaar magazine's 'Woman of the Year". She is a joint Walkley Award winner (2016) and TV Week Logie Award winner (2017) for her role in Sky News Australia's 2016 Federal Election coverage. In 2021, Peta won a Kennedy Award for 'Excellence in Journalism' and a News Award for 'Achievements in Specialist Journalism'. Her programme 'Credlin' also won the ratings across the year on Sky News.
In the 2021 Queen's Birthday Honours, Peta Credlin was appointed an Officer of the Order of Australia for 'distinguished service to parliament and politics, to policy development, and to the executive function of government.'