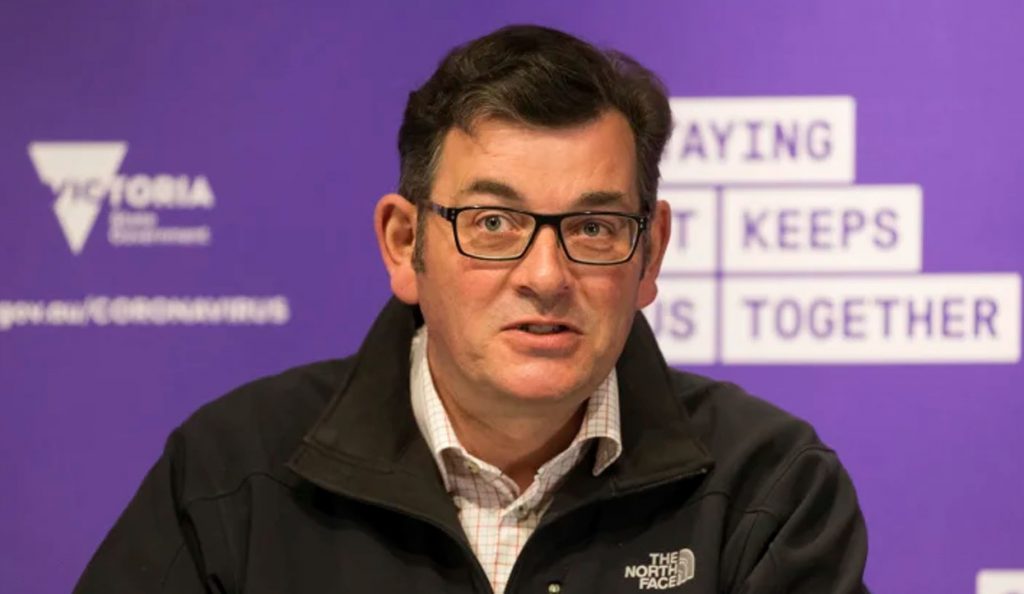 In a crisis, Australians tend to turn to – and strongly critique – our political leaders. The pandemic has sparked millions of conversations about which premier is "doing better", at the front bar and at the dinner table.
It's therefore surprising to me that a recent poll commissioned by the McKinnon Prize in Political Leadership revealed that more than half the Australians surveyed (51 per cent) couldn't name a political achievement or a politician who has had a positive impact in 2020.
This is particularly shocking given how well we have come through this crisis so far. We only need to look at Europe and the United States to recognise how much better off we are. And still, we give our leaders little credit – which gives aspiring leaders little incentive to sign up for politics.
The McKinnon Prize is an independent, non-partisan initiative of the University of Melbourne and the Susan McKinnon Foundation, which was founded to recognise good political leaders at all levels of government. The prize seeks to shine a light on leaders who have driven positive change through vision, courage, decisiveness and collaborative leadership.
In light of the events of this year, the prize has grown in relevance. This poll result should encourage all of us to step back and ask ourselves what we expect from political leaders.
Australians are hard taskmasters. We want a leader to be strong but not stubborn. We want them to be flexible but not weak. You might say we expect them to have a good storehouse of policy options. Leaders, we think, should have a clear idea of where they want to take us – "the vision thing" – and a clear plan to implement their vision.
I think we all agree that leaders must be prepared to stand against the popular tide and do what they think is in the national interest. The trouble with the idea that politicians should stand against popular opinion in the national interest is … we rarely agree as to what is in the national interest.
And yet, to be a good leader politicians must consult. The public want to be genuinely consulted, and we expect experts to be consulted. However, when a leader genuinely listens, and then changes their view, they face a barrage of criticism – the dreaded "backflip." After 20-something years in Parliament, I can't recall anyone ever being praised for changing their mind.
When a leader makes a popular decision, they are exhorted to "show some leadership". If that leader responds to criticism by saying that the Australian people actually want this policy, we respond that we could put monkeys in Parliament if leadership simply meant following opinion polls.
The frustration for politicians is that on another day, we'll say, "don't you realise you're a servant of the people? You should do what the people want."
In the Howard cabinet, the prime minister could usually read the room's decision, but sometimes he would call for a vote. One day we had a tie, and the conservatives smirked, thinking they would win the day with his casting vote. Howard said he agreed with the conservatives but that he would vote against his own view because he thought the rest of us were more in touch with community sentiment.
These are the day-to-day sticks and stones our leaders must contend with. Ultimately, whatever the process, or the policy, what we want is decisions made, transparent process and clear communication.
What was pleasing to see in the survey was the strong desire for ethical leadership. That's not to say people don't think they're getting that – it's to say that it is the most admired quality in a leader. There's so much bad news out there, it's no surprise at all that we want honest, ethical leadership to be highly valued.
In my experience, ethical, difficult decisions are made every day at all levels of government and by people of all political persuasions. While the rotten apple in the barrel seems (perhaps rightly so) to get nearly all the media attention, our country enjoys great political leadership at all levels. Leaders who make strong decisions, who do listen to community sentiment and who can clearly communicate "the vision thing".
A prize that recognises good leadership might get us to lift our gaze from the gutter and help give credit to the good leaders among us, and maybe even change a few conversations at the dinner table, and in the front bar.