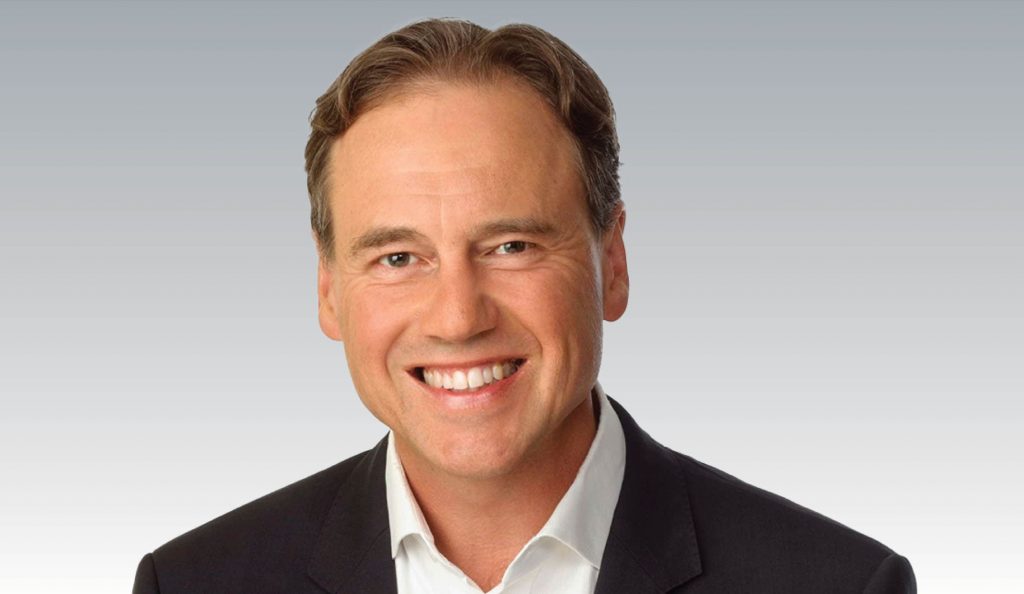 Health Minister, The Hon Greg Hunt MP has been awarded the McKinnon Prize in Political Leadership for his courageous and collaborative approach to spearheading Australia's strong health response to the COVID-19 pandemic during 2020.
The McKinnon Prize, which has honoured winners such as Premier Gladys Berejiklian, Senator Penny Wong and Senator Dean Smith in recent years, is a non-partisan, independent award recognising courageous, visionary, and collaborative political leadership each year.
Minister Hunt was awarded the 2020 McKinnon Political Leader of the Year, which recognises established leaders. Winners of the Prize for Political Leader of Year and Emerging Political Leader of the Year are selected by the Prize's bi-partisan Selection Panel of distinguished Australians.
The Health Minister was recognised for his decisive and courageous leadership throughout the COVID-19 pandemic in 2020, taking action to make sure Australians felt protected by our Government. Hunt drove Australia's vaccine acquisition strategy and steered the reforms to Medicare-funded telehealth which ensured Australians under lockdown – or subject to movement restrictions – could receive remote medical care.
Minister Hunt took significant action to make sure Australians felt supported by our Government through the pandemic. In May 2020, he led the National Mental Health and Wellbeing Pandemic Response Plan, scaling up services available to Australians to help deal with lockdowns, the challenges of isolation, and other COVID-19 challenges.
The Health Minister listened and embraced the medical and scientific advice of expert voices in 2020, leading to the Federal Government's early decision to ban flights from China in February. He was also responsible in the early days of the crisis for ensuring supply lines for critical medical equipment remained open.
In accepting the Prize, Minister Hunt said he was honoured to be selected as the McKinnon Political Leader of the Year for 2020.
"I am honoured to receive the McKinnon Prize on behalf of all of our Health and medical officials and all those who have helped protect Australia during the pandemic", Mr Hunt said.
"The real heroes of the Pandemic have been the Australian public and our health workers. The way Australians have worked together during what has been perhaps our most difficult year since 1945 reminds us that there is so much that is good about our country and our people. They have shone and supported each other in the face of one of our greatest challenges."
University of Melbourne Provost Professor Jim McCluskey chaired the 2020 McKinnon Prize Selection Panel, which included a diverse group of distinguished Australians including The Hon. Julia Gillard AC, The Hon. Mike Baird AO, Catherine Livingstone AO, Leigh Clifford, Lisa Paul AO, Sabra Lane, Chris Kenny, Nick Farr-Jones AM, Professor Megan Davis, Peter McNamara, Sophie Oh and Yasmin Poole.
Member for Cowan, Dr Anne Aly MP was named the McKinnon Emerging Political Leader of the Year for her work in advocating to reduce violence against women and children and exposing right-wing extremist groups to greater government scrutiny. The McKinnon Emerging Political Leader of the Year recognises politicians with fewer than five years in office.
Dr Aly said she was proud to receive the award.
"While I have been involved in policy and government initiatives for most of my career, the role I have played in these two key policy areas has been especially rewarding," Dr Aly said.
"I am honoured to receive this award and I hope it encourages more people – particularly women and those in culturally and linguistically diverse communities – to understand that public service and government is open to anyone. Indeed, I would encourage more people from different backgrounds to enter politics and public service, to bring a stronger diversity of views to our public dialogue and policy making."
2020 McKinnon Prize Ambassador Amanda Vanstone said that while there would always be strong feelings on all sides around our most prominent leaders, the Prize's Selection Panel is focused on a specific set of criteria including courage, vision, collaboration and impact.
"Not everyone agrees with every one of the tough decisions our leaders make, particularly during a once-in-a-generation crisis. This demonstrates the challenges faced by our political leaders and the important role leadership plays in our democracy. However, last year I believe Australians valued leaders who listened, learned, collaborated and then made decisions quickly," Ms Vanstone said.
2020 McKinnon Prize Ambassador Simon Crean agreed that free and robust debate on a range of important issues is at the bedrock of our successful democracy.
"A strong democracy will encourage diversity of views on the issues and policies that affect its citizens, which is reflected in the McKinnon Prize's bi-partisan Selection Panel of distinguished Australians. The McKinnon Prize aims to encourage healthy debate on political leadership, and it's positive to see more Australians engaged in the conversation," Mr Crean said.